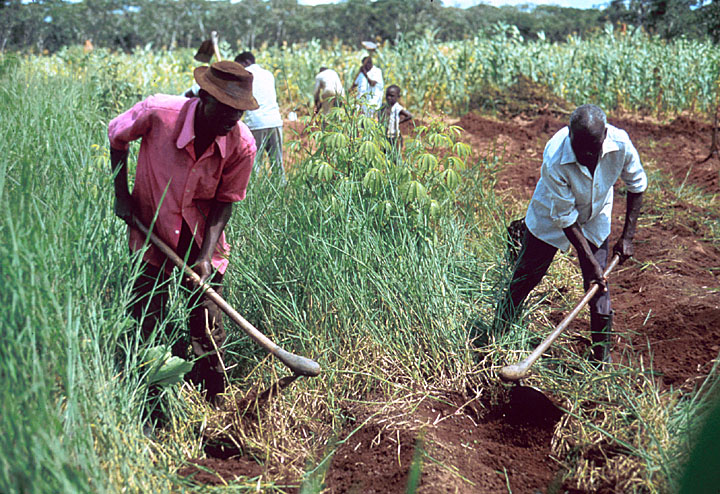 China-Africa Development Fund (CADFund), the Chinese state fund promoting investment co-operation between China and Africa, is considering entering into partnerships with Agriculture development banks in some African countries to expand investment, the fund's vice president Hu Zhirong said.
China's co-operation with African development banks dates back to 1985 when the government started supporting the Africa Development Bank (AfDB). Since then China has been providing aid to the African banks.
In an exclusive interview with Xinhua on Friday, Hu said the fund's core plan is to expand Chinese farming investments in Africa.
Hu said CADFund is working together with its major shareholder China Development Bank (CDB) in this investment plan.
The plan would also consider partnering with local agriculture companies and other financial institutions supporting agriculture development, he said.
"We do have plans to work with agriculture development banks in some African countries so that we expand our agriculture investment in Africa.
"Our shareholder is China Development Bank so both the CDB and China-Africa Development Fund are willing to develop agriculture projects in African countries," Hu said.
CADFund reportedly is the first equity investment fund in China focusing on investment in Africa. It was established in June 2007 with committed funding of 5 billion U.S. dollars. CADFund is a key component of the Chinese government's forging of the Sino-African New Strategic Partnership.
"We also need local partners including the financial institutions and other agriculture local companies.
"In this way we can work together to develop agriculture in Africa," the deputy CEO said.
Fund report showed that by the end of 2008, CADFund had invested nearly 400 million U.S. dollars in over 20 projects, which in turn would facilitate investment by Chinese enterprises to the value of about 2 billion U.S. dollars in Africa.
Hu, not indicating which banks the fund is targeting, said CADFund is currently funding different agriculture projects in Malawi, Zambia, Mozambique, Tanzania and that plans are at an advanced stage to extend the funding to Sudan.
He said the CADFund wants to team up with Chinese companies.
"I am encouraging Chinese companies to invest in this so we can invest with Chinese companies," he said, adding that the CADFund is also investing in expanding its presence in Africa and currently is investigating the investments environment and the incentives of some local governments in north Africa.
"We are planning to have two new representative offices in the north region," Hu said.
The senior official said the Fund is hoping to open these offices by the end of this year or early next year. CADFund has establishment representative offices in Zambia, Ethiopia, Ghana and South Africa.